March Madness season is fast approaching and Robison Home Loans has their head in the game! Since we are huge basketball fans here, we decided to hold 2 contests for our clients! That means two different opportunities to win some amazing prizes.
PARTICIPANTS MUST BE CURRENT OR PREVIOUS CLIENTS OF ROBISON HOME LOANS!
Check out our contests below:
1. March Madness Kid's Visual Contest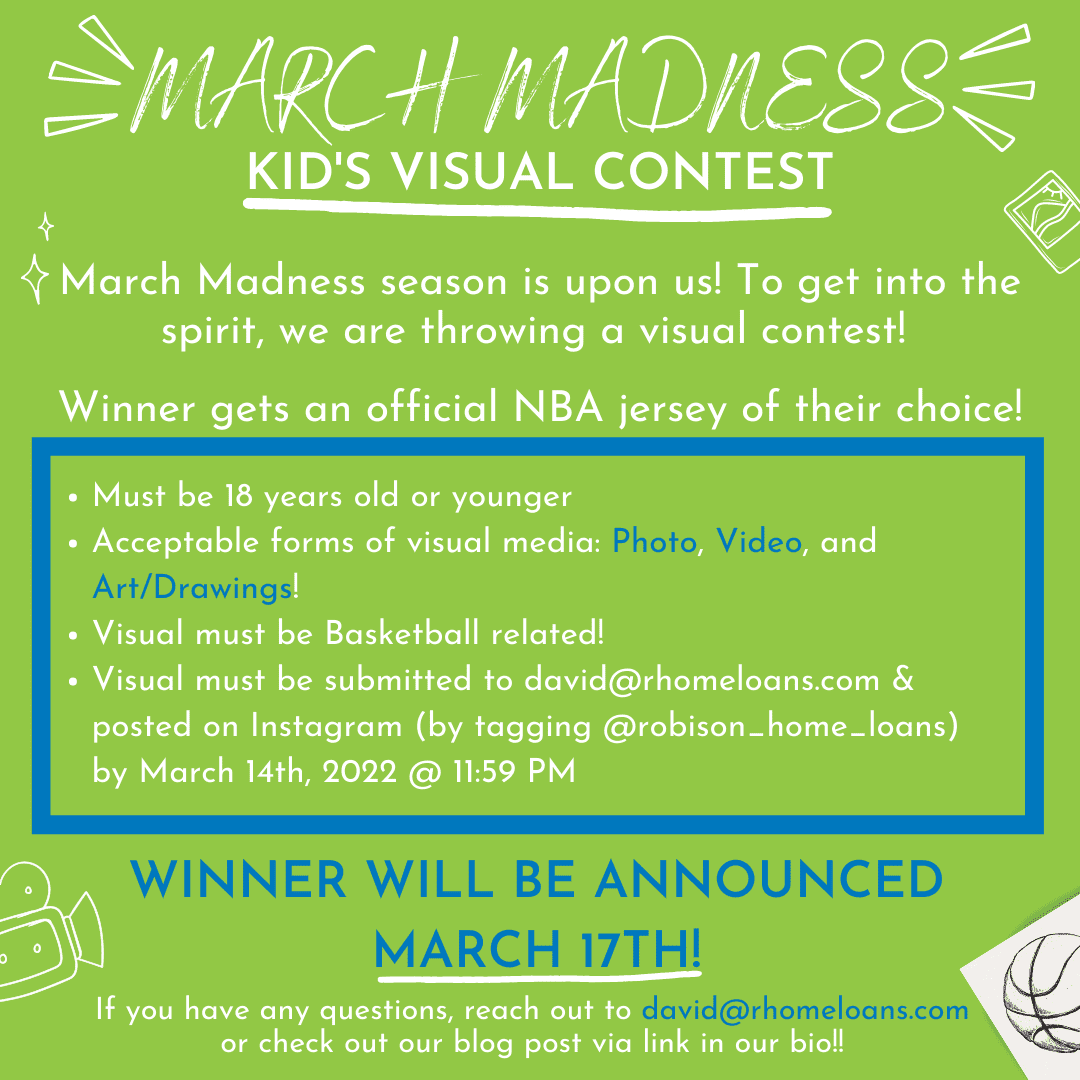 Our first contest is for the kids! Our kid's visual contest focuses on photo, film, and art/drawings! No matter which visual form you go for, it must be basketball related! Here is a quick rundown of the rules:
Kids participating must be 18 years old or younger
Accepted forms of visual media: Photo, Film, and Art/Drawings
Visuals must be basketball related
All entries must be submitted to david@rhomeloans.com & posted on Instagram (by tagging @robisonhomeloans) by March 14th, 2022 @ 11:59 PM
For our Kid's Visual Contest, the winner will receive an official NBA jersey of their choice! The winner of the visual contest will be announced on March 17th! If you have any questions regarding this contest, reach out to david@rhomeloans or call (858)264-5748.
2. March Madness Bracket Contest!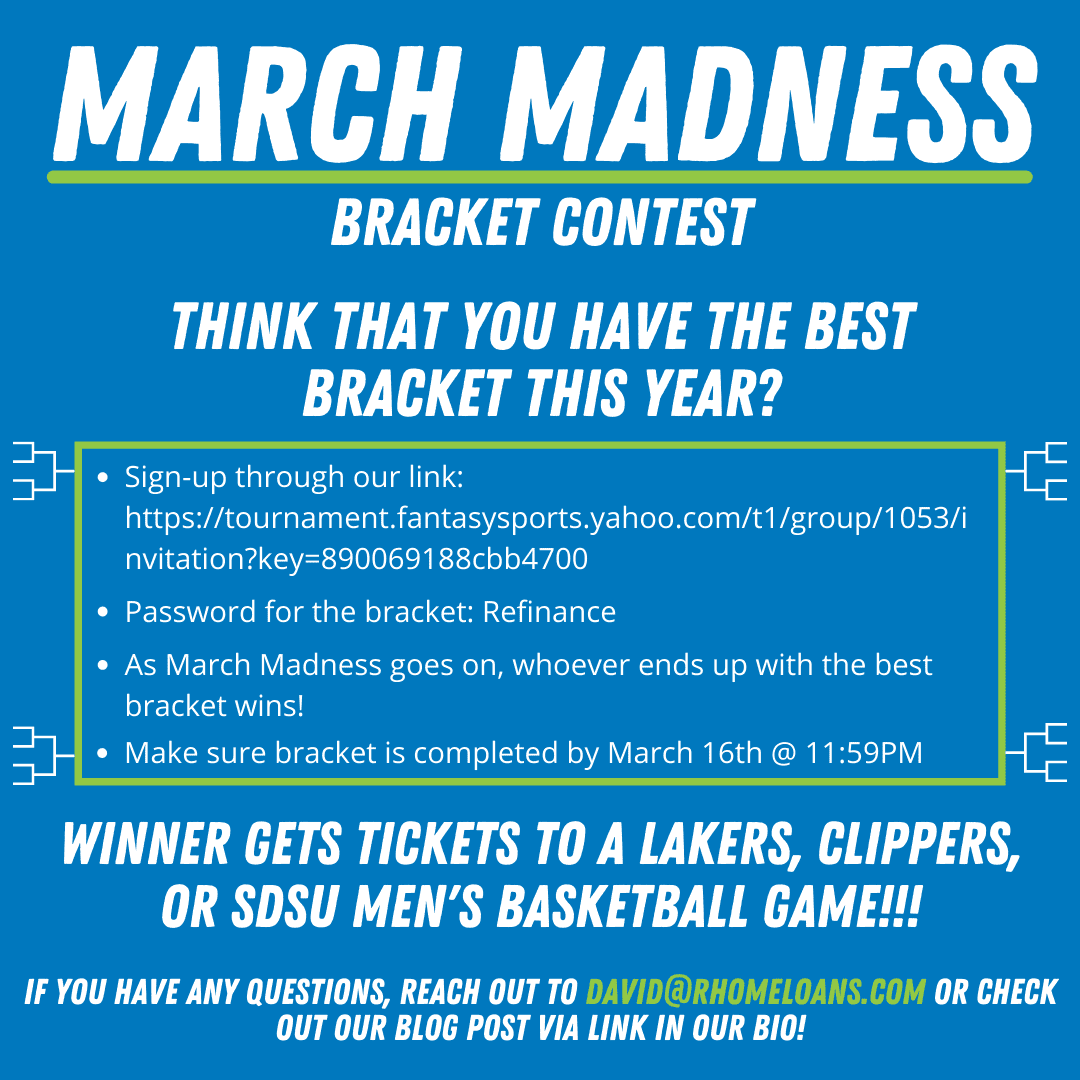 For those who are truly into March Madness, we are holding a bracket tournament! Think you have the best bracket to make it to the top? Check out the rules below:
The winner of the tournament wins tickets to a Lakers, Clippers, or SDSU Men's Basketball game! If you have any questions, reach out to david@rhomeloans.com or call (858)264-5748!
We can't wait to see your entrees for the visual contest & brackets for the tournament! Good luck!